The National Retail Federation released data from Prosper Insights & Analytics which predicts Mother's Day spending will hit a record $28.1 BILLION this year (up from $1.4 billion in 2020). Approximately 83% of US adults are expected to celebrate this "Mother" of all annual holidays (see what I did there?). Consumers plan to spend an average of $220.48 on Mother's Day items ($16 more than they planned to spend last year).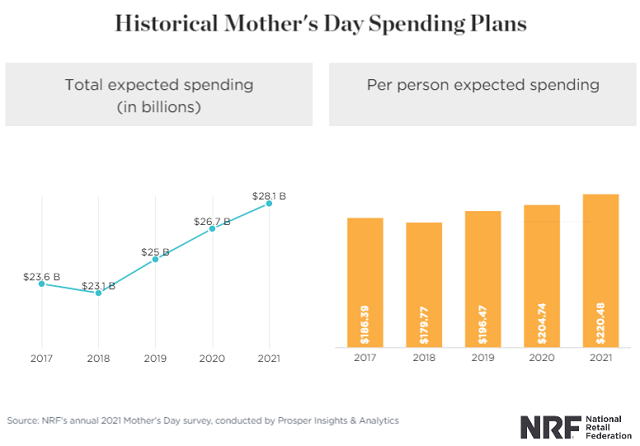 The challenge facing retailers and restaurants who want to capture some of these dollars is how to get the word out when the coffers of their marketing budget may still be low as they struggle to continue their Covid-era recovery.
The solution is RADIO.
Broadcasting your message to an active and loyal audience of listeners is the most economical way to inform the mass market that your company has the perfect gift for their mom on her special day.
Business goes where it is invited, and you haven't invited the listeners of CD 92.9 FM to come shop for mom in your store or to reserve a table at your restaurant for Mother's Day.
There is still time…
Send me a message and let me help you get your message on the air in time to invite some of this record-setting retail spending into your business!
DON THE IDEA GUY
I wake up everyday with the sole mission of helping companies like yours grow and prosper through creative and strategic marketing campaigns designed to deliver results that help you achieve your business goals. Schedule a free discovery session with me today!