AM/FM radio is the soundtrack of America's retail recovery and consumer spending resurgence!
WestwoodOne shared some findings from a Nielsen client webinar that revealed findings from their fifth consumer tracking study since the pandemic. Results are based on a survey of 1,009 Americans 18+ from March 11-15, 2021.
Among the summary details were some really stand-out findings that should help convince business owners, advertising agencies, and marketing consultants at every level to consider (or re-consider) Radio as an effective tool for inviting people to come and do business with your company — and business goes where it is invited.
Considering Radio? Consider these survey results!
Six in ten Americans now fall into the optimistic Ready To Go segment (a one-year high). These consumers spend strongly across a wide array of categories and are more likely to be AM/FM radio listeners.

Two-thirds now work outside the home (among those employed) — up nearly +70% since April 2020 (which means more time in the car for commuting…)

Those spending 1+ hour in vehicles is up +150% since April 2020.

The number of American schoolchildren attending in person classes is up from October. And when the kids are headed to school nine in ten say AM/FM radio is on during the drive.

In the past week, heavy AM/FM radio listeners were +14% more likely to purchase across 21 categories.

Versus heavy TV viewers, purchase intentions among heavy AM/FM radio listeners are +36% greater.

Heavy AM/FM radio listeners are +18% more likely than heavy TV viewers to make a major auto purchase in the next 12 months.

Consumers are bullish: 53% say the economy will improve in the next six months and only 19% say it will worsen.

On the retail shopping front, consumers say they will return to stores with less curbside pickup and delivery and more e-commerce.
If you're ready to invite these Ready To Go consumers to do business with your company, reach out to me and let's work together to develop a strategic marketing campaign designed to deliver results and meet your goals!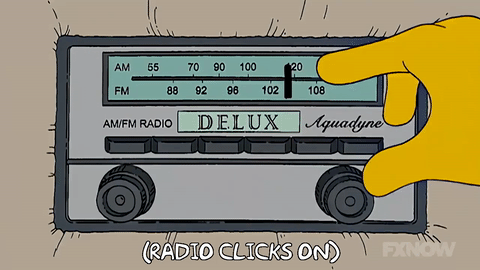 DON THE IDEA GUY
I wake up everyday with the sole mission of helping companies like yours grow and prosper through creative and strategic marketing campaigns designed to deliver results that help you achieve your business goals. Schedule a free discovery session with me today!