Think of your toughest marketing challenge and
click the Wonder 8 Ball below for your prediction!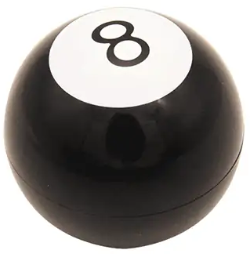 ---
This is Don The Idea Guy!
Thanks for connecting with me at Wonderball 2022.
Need answers to tough marketing questions?
Random chance is
not

a marketing strategy!

Click here to schedule a free strategy session with Don The Idea Guy

Send an email to ideaguy@cd929fm.com
Call or Text 614-992-3929.